It started as a bit of fun, 28-year-old Paul liked dressing up as a girl and when he got divorced it gave him lots more time to indulge his passion. At first, it started small, some panties, a dress he bought online, but eventually he was spending almost as much on girlie clothes as on men's. He spent more and more time looking at porn online, and chatting with like-minded people, using the name Paulette69. Soon he was chatting not with fellow transvestites, but with men who got turned on by transvestites. He liked flirting with them, teasing them, loved when they put their webcams on and he could see them spurt all over their hands. Still, he had no intention of meeting anyone in real life, it was all just a fantasy.
It came to dominate his life more and more though, soon he had four 'regulars' men he chatted online with all the time. When one of these men, 50-year-old Frank, said he was on a brief business trip to his town Paul agreed, after much cajoling, to meet him. By this point, he'd got adept at dressing like a convincing girl.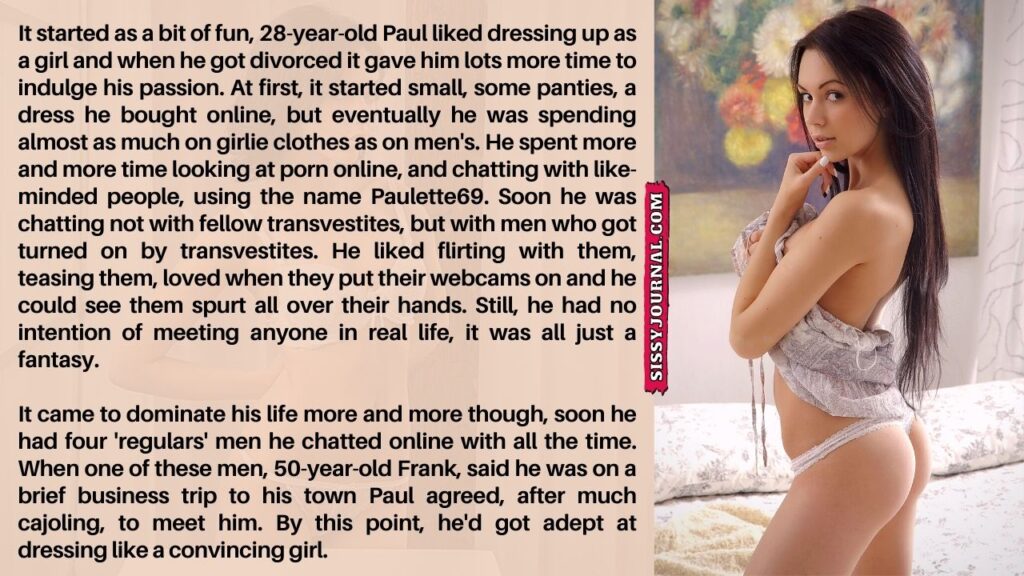 This content is locked
Log In or Subscribe To Unlock The Content!